"Still Struggling With Getting More Targeted Leads For Your Offline Marketing Service?" 
"Get Ready To Create a Flood of New
High Paying Clients, Establish Yourself As
A True Authority and Explode Your Profits
With Your Very Own Online Magazine!"
(Be Sure To Watch The Short Video Below Right Now)
YOUR STATUS POSITION IN BUSINESS MEANS EVERYTHING…
And Now The Top Secret Solution To Getting More
High Paying Clients Is About To Be Revealed…
It doesn't matter if you're a Web Designer, Online Marketing Agency, or an Offline Consultant…the ONE area that can make or break your business comes down to getting high quality leads.
In your industry, your competition is always there. And in many cases, they've already locked in on some of your ideal clients. The problem with getting targeted leads is knowing how to not only get in front of them, but for them to TRUST you above all your competition.
What's going to separate you from all of your competition are 3 things…
Getting in front of the right audience
Building trust and authority with that audience
Offering services that they need
You already provide great marketing services for small business owners but...
"The biggest problem is getting their attention, separating yourself from your competitors… And most of all, being viewed as
CREDIBLE AUTHORITY in your market."
What's the quickest way to build authority, trust and a real on-going relationship with your target market?
It's simple…
"EDUCATE YOUR PROSPECTS FIRST…
SELL THEM SECOND."
Educational Marketing is one of the best ways you can stand out in a crowded and competitive market. This is true for consulting, web design, and a heap of other services that offline businesses may need if they want to move online.
When you can educate your market, you'll build instant credibility as an authority, and will move you up to 'expert status'. These are the types of people and businesses that other businesses want to do business with.
This is where 90% your competition fails, leaving the
door open for you to CRUSH THEM!
There are many ways to build authority and to stand out as a trusted expert in your field, but most of these methods that include blogging, webinars, or even seminars can be VERY time consuming and exhausting.
Now all of that is about to change…
Introducing Your New Lead Generating Machine…
The Online Marketing Magazine Created Specifically For Offline Marketing Service Providers Just Like Yourself!
"Here's How Clicks Magazine Will Transform Your Business…"
Clicks Magazine is a complete "done for you" magazine that's jam-packed with useful and high quality content and bold design. Unlike other "cheap" PLR or MRR content on the market, Clicks Magazine is a premium magazine that has been created for your business to help you reach expert status, stand out from the competition, "wow" your target market, and ultimately…drive more leads to your business.
What makes this magazine so unique and powerful besides the amazing content inside?
Clicks Magazine is CUSTOMIZABLE to your business, depending on which subscription format you select. All you have to do is modify it the way you wish with a few clicks and you're done. That's it!
"Here's What You'll Get In EACH Edition of Clicks Magazine!"
Sleek, Contemporary Design
Topics That Small & Local Business Owners Find Real Value In.
Content Written By US Marketers & Consultants That Know The Industry
4-5 Articles Per Issue – All Over 1000+ Words Each.
Easy To Brand With Your Logo & Company Info.
Custom Advertisements – Both Subtle Calls To Action And Full Page Ads
Affiliates Advertisements – Relevant Ads That Compliment Your Magazine That You Make Big Commission On!
Monthly Bonuses – Each Month You'll Receive Additional Content To Use Like Infographics, White Papers, Lead Generation Guide & More!
Awesome Support – Now And Down The Road! We Want To Hear Your Feedback And Ideas For Upcoming Issues!
Private Members Area – Where you can access your monthly issues and other amazing member's only benefits & resources
GAIN INSTANT TRUST & VALUABLE AUTHORITY!
When your offline prospects take a look at Clicks Magazine, and know that it's coming from you, it will not only impress them and educate them, but it will establish you right away as someone whom they might want to do business with.
"While your competition tries to send the same prospects spammy emails
or bland advertising, you'll be giving your prospects valuable
information and insights that can actually HELP them."
USE CLICKS MAGAZINE CONTENT IN VARIOUS WAYS!
All the content and articles contained in each edition of Clicks Magazine is treated as a standalone resource. If you happen to have a certain prospect that may have more interest in one of these sections, you can send that specific content via email or however you want to them. You can even take the content you discover in Clicks Magazine and use it on your own blog, in social media, or however you wish.
As you can see, Clicks Magazine has MULTIPLE ways in which you can boost your own income and profits. All the hard work is already done for you, all you have to do is make it your own, use it as you wish, and you're all set!
Clicks Magazine has been specifically created and designed so you can REBRAND it as your own, allowing you to give it away for free to pull in a steady flow of eager new leads and clients directly to you!
"Current Subscribers Are Simply Raving About Clicks Magazine!"
Bonus #1: 101 Business's to Target with Clicks Cheat Sheet.
Need ideas on who to target? No Problem, I've included my master list of 101 of the most receptive local businesses to target.
Bonus #2: Quick Start Email Template
Not sure how to approach new offline prospects? I've got you covered with my quick start email swipe! Just insert your business info & send out your list of offline prospects.
"This Is Your Rare Opportunity To Leap Over Your Competition,
And Open The FLOOD GATES To New Business…"
If you were to hire out writers and designers to create a new magazine like Clicks Magazine, it could cost you hundreds if not thousands of dollars for every single issue. It takes a lot of hard work, dedication, time and money to create a magazine that stands out from all the competition.
Now everything is done for you. All you have to do is subscribe, modify or use the content to your liking, and let it go to work for you. This truly is one of those rare marketing tools that not only gives you instant credibility and high level status, but it also has the power to open the flood gates to new business and help you jump ahead of your competition.
For your convenience, Clicks is available in 3 options:
Choose the option that works best for you!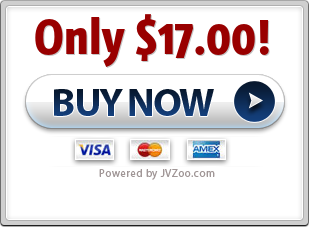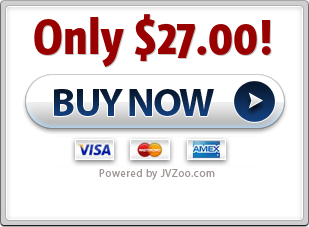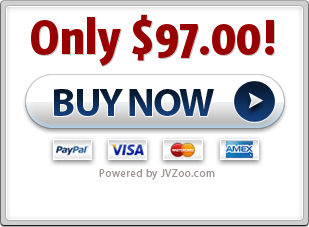 Subscribe to Clicks Magazine today, and watch it TRANSFORM your business!